Local Movers in Seattle, WA
Moving Shouldn't Break The Bank
At Kingdom Movers, your go-to moving company in Seattle, we prioritize a friendly, stress-free moving experience. Our local team is committed to delivering top-notch service, handling your belongings with the utmost care. Count on us for a seamless move in the Seattle area.
(206) 717-4478
Book Your Move
Get Your Personalized Moving Quote
Great Prices
We understand moving has a lot of expenses so we strive to keep your cost to move as low as possible.
Expert Crews
We pay a premium to hire the best local crews to get the job done, and the results speak for themselves!
Customized Service
Antique paintings? Prized collections? No problem. We have the ability to tailor your services to best fit your needs.
Timely & Reliable
When you look to get the best service in Western Washington, it's not just about getting from A to B. Count on us to be on time and stick to schedule.
Local Seattle Movers You Can
Moving day can be stressful and overwhelming, but it doesn't have to be. With the right team of Seattle local movers, you can turn this daunting task into a smooth and hassle-free experience. Our team of professionals is dedicated to delivering five-star customer satisfaction, every single day. We understand that every move is different, and we tailor our services to meet your specific requirements. Whether you're moving across the city or just down the street, you can count on us to handle your belongings with professionalism from start to finish.
Professional packing services

Safe and secure transportation of your belongings

Flexible scheduling to suit your convenience

Competitive pricing without hidden charges
Our Seattle local movers are not just experienced but also trained to handle all types of items, including fragile and valuable ones. We use high-quality packing materials and advanced equipment to ensure the safety of your belongings during transit. You can count on us to be on, respectful, and ready to go the extra mile to make your move a success. So, if you're planning a move, don't stress. Let our team of professional Seattle movers take care of everything, allowing you to focus on settling into your new home.
Proud To Be One of The Top-Rated Moving Companies in Seattle
Opt for a leading Seattle moving company for a seamless experience. Our professionals provide customized services for your local move, including packing, unpacking, and secure storage. Enjoy a stress-free transition to your new home or office with us.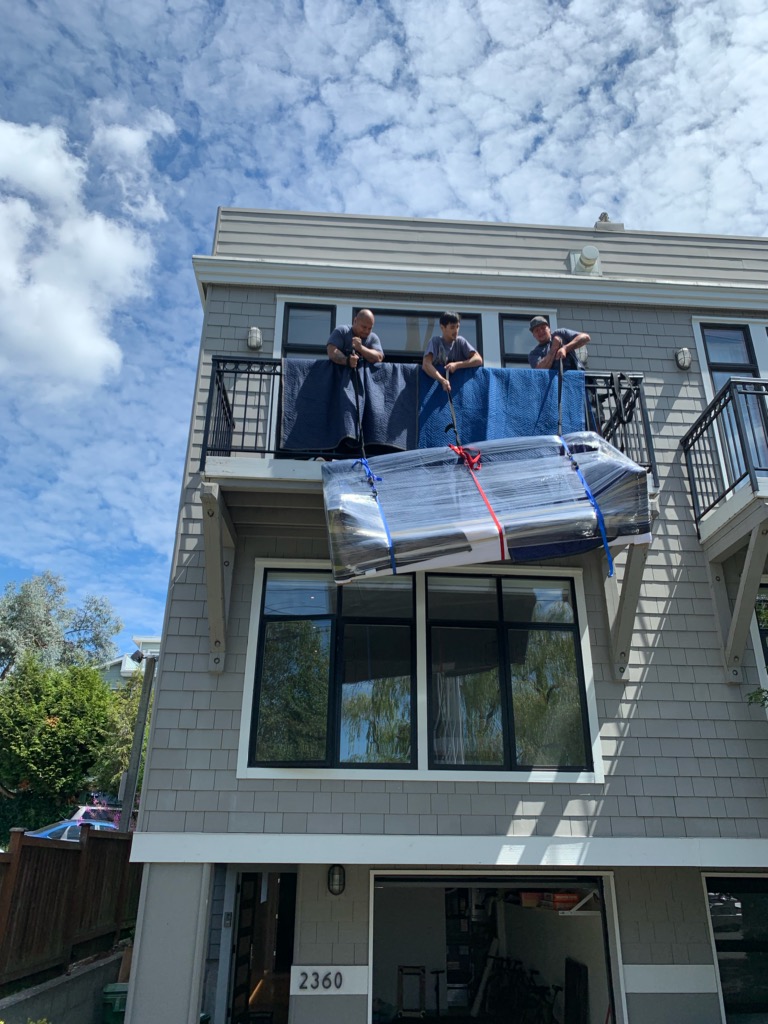 True Relocation Experts
At Kingdom Movers, we stand out among moving companies, offering unparalleled value in the Seattle area. Whether you're relocating your home or need a full office move, our team of professional movers ensures a smooth, stress-free transition.

Our expertise in the Greater Seattle moving scene is evident in our approach to both residential and commercial moves. We want to be the best moving company for your specific situation which is why we carefully tailor our service and brief our team on your exact needs.

What sets us apart is our deep understanding of the local dynamics and our commitment to providing the best service at a reasonable cost. We're not just a local Seattle moving company; we're your partners in ensuring a seamless move. Choose Kingdom Movers for an exceptional moving experience, where your satisfaction is our top priority.
(206) 717-4478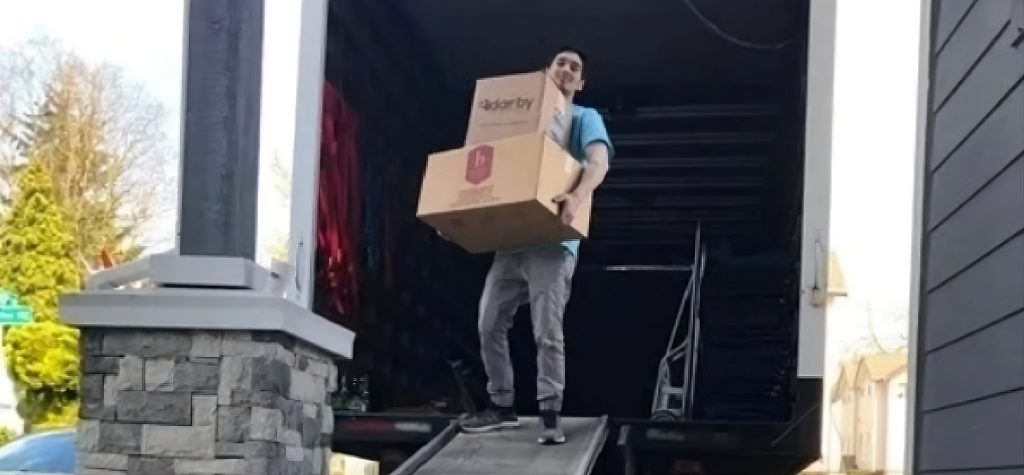 We're Here To Help
Any questions about your move? We're just a phone call away!
(206) 717-4478
Your End-to-End Seattle Moving Service
Full-Service Moving
Let us do the heavy lifting! Kingdom, your local movers in Seattle, handles your entire move – packing, disassembly, moving, you name it.
Full Packing Services
We pack like it's our own, with care and precision. Our Seattle team ensures your belongings are safely prepped for their journey.
Piano Moving
Pianos are our specialty. Trust our Seattle experts to move your instrument with the utmost care and precision.
Apartment Moves
Moving apartments in Seattle? No problem! Whether it's a cozy studio or a spacious flat, we tailor our services for your unique space.
Loading/Unloading Your Rental Truck
Got a truck? We've got muscle! Our movers are highly skilled and ready to load and unload with efficiency, making the most of every space.
PODS Loading & Unloading
PODS packing, solved. Our skilled crew fill your PODS perfectly – secure, snug, and ready to go.
Have Questions?
If you're moving to Seattle or out of the area and looking for the best movers and packers for the job, we're here to help. Take a look at our FAQs to learn more.
What Services Do Kingdom Movers Offer?
Kingdom movers offer a comprehensive range of services including packing, loading, transporting, unloading, and unpacking. Take a look at our services page for more information.
Who Is The Best Moving Company In Seattle For Me?
Without being biased, this will come down to what 'best' looks like to you. Whilst we'd love to help with your moving needs in the Greater Seattle Area, here are some things to consider when making your decision:
Does the company have consistently positive customer reviews?
Are their services flexible enough to meet my specific moving needs?
Is their pricing clear, fair, and within my budget?
Do the movers have the necessary experience and professionalism for my type of move?
Can they accommodate my schedule and respond promptly to my inquiries?
How Do Kingdom Movers Ensure the Safety of My Belongings?
Top-class training. We hire the very best and our team of professional movers are trained to handle your belongings with true care. We use high-quality packing materials and equipment to ensure the safety of your items during the move.
Which Areas Do Kingdom Movers Serve?
Kingdom Movers serves the entire state of Washington with professional moving services. Whether you're moving locally within Seattle or across Washington, we're here to help you relocate smoothly.
How Does Kingdom Movers' Pricing Compare to Other Moving Companies?
At Kingdom Movers, we pride ourselves on offering top-notch moving services at competitive prices. We strive to provide the best value for your money without compromising on the quality of our services. Our pricing starts at $150/hr for two movers and a moving truck. Please feel free to get in touch for a personalized quote.
How Can I Book a Move with Kingdom Movers?
You can book a move with us by contacting us through our website or giving us a call. Speak with our owner, Peter, and he will guide you through the process and answer any questions you may have.

Whether It's a Local Move or a Journey Across WA, We're Here to Help You Relocate
We truly hope we get the opportunity to help you move and provide you the best experience possible of one of the best movers in Seattle.

If you do have any questions, just let us know and we will be more than happy to help!
Call for a Quote
(206) 717-4478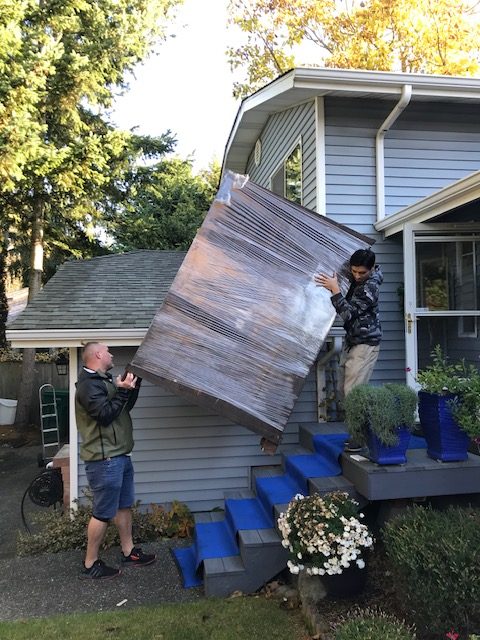 Hire A Seattle Moving Company That Won't Break The Bank, Hire Kingdom.
Get a free quote today for your moving services in Seattle. We look forward to hearing from you soon!
Get Your Personalized Quote